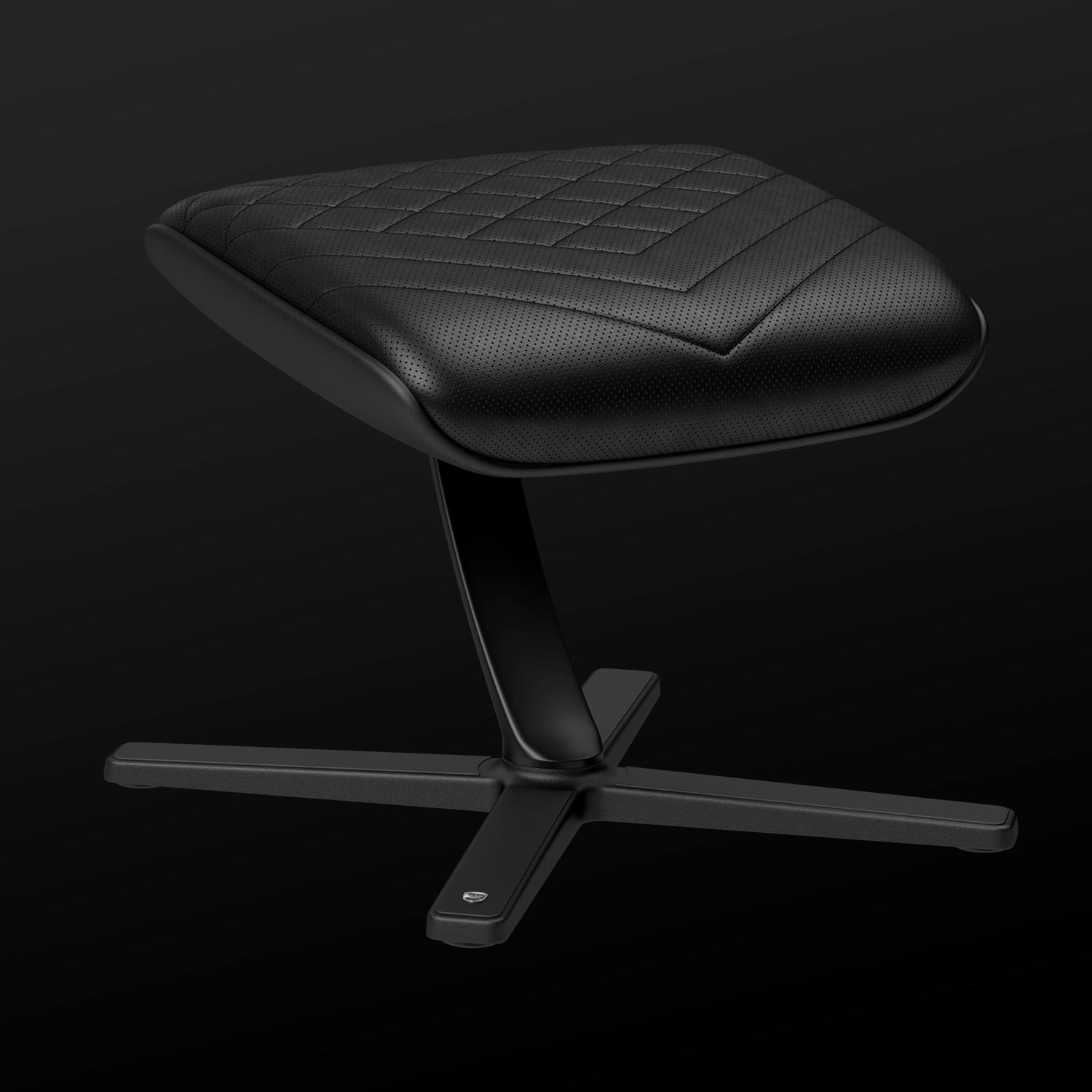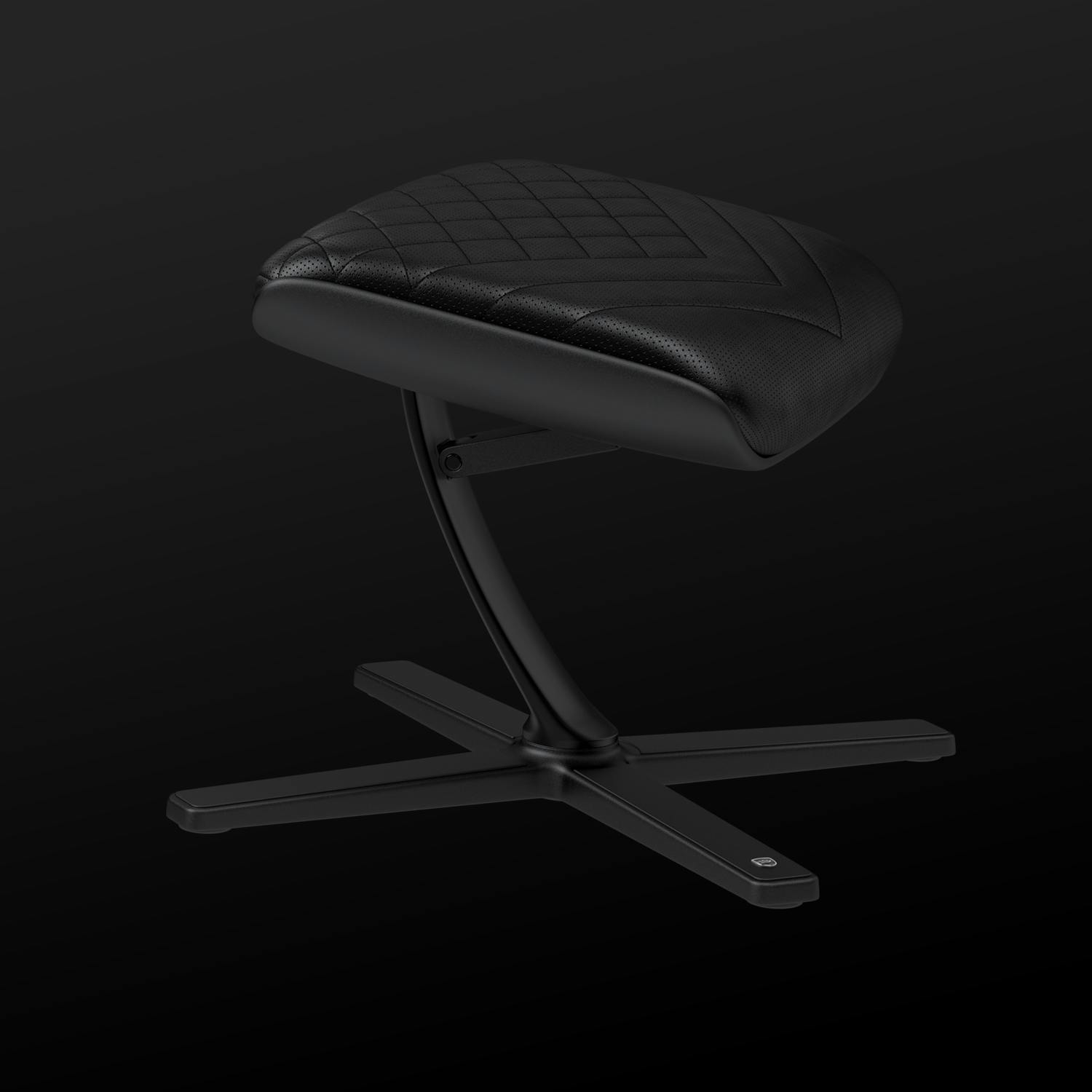 chevron_left
chevron_right
Footrest - Preto
Premium footrest with perforated PU leather cover, Adjustable by up to 57 degrees, Comfortable cold foam upholstery, Base with pivot and rubber absorbers
ERGONOMIC FUNCTIONS
The back experiences the least amount of stress when in a reclined position, due to the weight being distributed over a larger surface area.
As such, this inclinable footrest is perfect for those that spend many hours at the computer. The more comfortable, relaxed posture this footrest should encourage better circulation. The footrest also offers an adjustable reclining angle of up to 57°, making it perfect for any situation.
ELEGANT DESIGN
Ensconced in premium quality perforated PU leather, bearing the classic noblechairs stitching, this is sure to complement any setup.
noblechairs stands for unique design and the use of the highest quality materials. noblechairs footrests represent the culmination of this philosophy, perfect for those who demand more of themselves and their surroundings.
PREMIUM MATERIALS
When it comes to the choice of coverings, noblechairs has something for everyone: Delicately stitched vegan PU leather, genuine leather that offers exceptional breathability, as well as uniquely smooth nappa leather with its incomparably high-end looks.
Filled with premium quality cold-foam and supported with the assistance of a robust aluminium frame, complete with a pivoting joint and rubber dampeners, noblechairs' footrest goes the extra mile to provide that unique noblechairs feel.
Specifications
Tilt (90 to 135 degrees)
Deformation-resistant cold foam
Robust core
Pivot: max. 11°
Weight: approx. 5 kg
Manufacturer's guarantee (EU): 2 Years
Material
Cold foam (upholstery)
Stitched real leather (cover)
Aluminium / plastic (base)